Yuri Ran
Age 36
Employed since 2019
Two daughters, cyclist, "import Limburger''
"With Daemen, I've really hit the jackpot"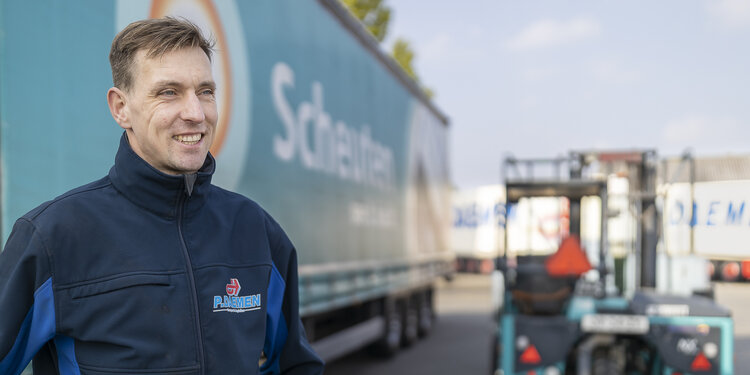 "I'm an imported Limburger, originally from Den Bosch. My wife is from Koningslust, and when our eldest daughter reached primary school age we moved the family to Limburg.
When I heard another villager who works at Daemen talking about the job, I was so enthusiastic that I applied immediately.I really think I've hit the jackpot, because I really feel like I'm in the right place at Daemen.
The variation makes it fun. I do a lot of different types of work, including glass transport and refrigerated trailers. No two days are the same. I'm a daytime driver, but once a week I do an international trip and stay overnight. I like to go to pretty places, and I think the south of Germany is beautiful."
Are your colleagues
friendly?
"For sure, P. Daemen is a warm family business. As soon as I see someone drinking coffee in the canteen, I go right over to join them.
Sharing stories with colleagues just adds to the enjoyment at work."
Your colleagues' stories
We go on the road with you. Check out our vacancies, and read your future colleagues' stories
Hit the road, Jack?
Or Karen or Bill…
Do you like what you see? Great, let's plan the route to your new job together. You can just call Frank.
This is his number:
077 465 17 40