Siem Veugelers
Age 21
Employed since 2018
Daytime driver and shunter in the weekend
"My work is actually my hobby"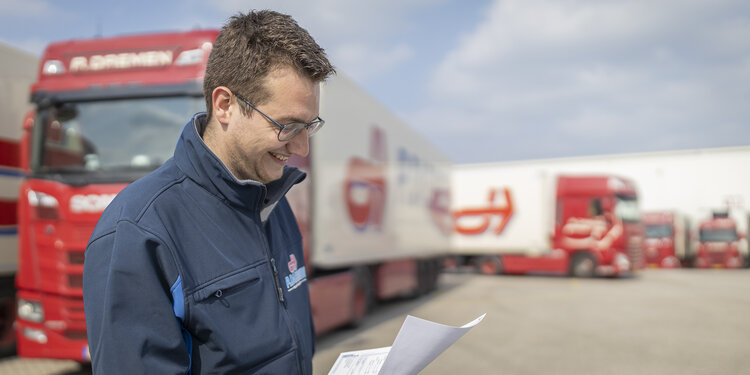 How did you end up at P. Daemen?
"Through school, actually. I was on work placement in the warehouse, but I also wanted to get my HGV licence. I brought this up, and at Daemen I got the chance to get it. After that, I stuck around and now I've been employed as a driver since the summer of 2018.
At the moment I'm a daytime driver, and I also sometimes do some shunting on Saturdays. I think it's a great profession! My work is actually my biggest hobby."
Can you say something
about the work atmosphere?
"It's very relaxed, we don't have many problems between us. If you want something arranged in the schedule it's always possible, there's a lot of flexibility.
At P. Daemen, you can go in different directions in your career if you say what you want. I really appreciate that. And as long as you do what you need to do, you're left alone. You can just get on with it."
Your colleagues' stories
We go on the road with you. Check out what we have available, and read your future colleagues' stories
Hit the road, Jack?
Or Karen or Bill…
Do you like what you see? Great, let's plan the route to your new job together. You can just call Frank.
This is his number:
077 465 17 40